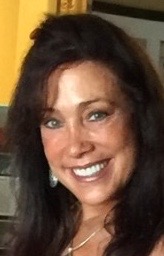 When creating a new venture you need to think about your brand or what you are branding.  Inspired my my Border collie she is now my Mascot.  Banjo was my inspiration about getting outdoors ( away from the computer) and new journeys.  We all need a balance. I decided I wanted to work from home and with my background in marketing / production, it was time to     "Up my Skill Set" and learn how to be more effective in online marketing and also the production side.  I was driven by my passion to create financial and time freedom. Like so many,  I could  envision getting out more on adventures with Banjo, seeing new places and visiting friends.  Then it occurred to me while working on a brand idea, instead of just utilizing "My Name " , I wanted to include my inspiration and thus,  Branding…  Banjo by Jill.
B.A.N.J.O.  as my brand means: Branding A New Journey Online…
My intent for this site is to provide some valuable information on products, services, consulting and / or referrals  for other entrepreneurs.
I believe no mater your age in life or circumstances,  you should never give up on your dreams. Life is not always easy, but I do believe that everything you need to achieve "great things",  is right at your finger tips.  All the amazing and abundance of  information is available to us on the internet.  But first you must find  something you love to do, your passion(s). It is often said , if you cannot find your passion,  find your "Why" and your passion will follow.
So if you want change, what are you waiting for….just  get started and don't give up…As one of my mentors taught me…"You can only fail, if you don't start and you give up".  You might start down one path, only to learn that it is not the path you expected. What do you get in life, when you don't get what you wanted…Experience. Experience is so valuable and along with your why, passion and a lot of determination….that is in my opinion… the key factors to success!
My goal as I learn more in this space,  is to offer value to you… help "YOU"  find  and Brand A  New Journey Online.
Never give up dreaming…and always go for your dreams !!!
Cheers….Banjo by Jill
P.S. I will be posting  links from time to time…but only the ones I research and fill they are worth sharing. Links I hope can help you !!  So if you found your way here, I hope you will return again soon.