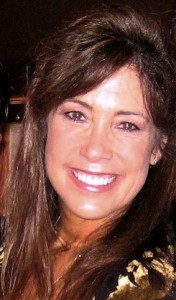 When creating a new venture you need to think about your brand or what you are branding.  Inspired my my Border collie she is now my Mascot.  Banjo was my inspiration about getting outdoors, adventure and new journeys.  I decided I wanted to work from home and with my background in marketing , it was time to    " Up my Skill Set" and learn how to be a pro in online internet marketing.  I was driven by my passion to create financial and time freedom. Like so many,  I could  envision getting out more on adventures with Banjo, seeing new places and visiting friends.  Then it occurred to me while working on a brand idea, instead of just utilizing "My Name " , I wanted to include my inspiration and thus,  Branding…  Banjo by Jill.
B.A.N.J.O.  as my brand means: Branding A New Journey Online…
** Side note …My theme song " Banjo "  Video clip on the right . One of our favorites when ever we are  headed down the road on a new journey… ****
My intent for this site is to provide valuable information on products, services and even coaching for other entrepreneurs who seek to find a successful way to work from home. Many of the products and services are not only for the individual entrepreneur, but for any small to mid-size company. It is often said that if you cannot find your passion,  find your " Why" and your passion will follow.
What ever your " Why " is or your passion(s),  I believe  taking charge of your life and control of your time, when , how and where you work is such a great feeling of freedom. Branding your self,  ideas, products or services is a great tool to have in a world of uncertainty.  It creates the opportunity  to make a difference for others. Entrepreneurs are the back bone of our country here in the USA and with the Internet it seems to be growing rapidly on a Global scale.  A common thread is their spirt, they know no boundaries…and tuff issues are not a road block, but simply another challenge to overcome. Even a newbie entrepreneur can achieve almost anything if they set there mind to it. This kind of determination I admit, is not for everyone. However, if you find yourself believing and wanting change in your life and are willing to put your intentions towards a new goal, I look forward to the possibility of helping  you find your way,  to achieve your goals.
I believe no mater your age in life or circumstances,  you should never give up on your dreams. Life is not always easy, but I do believe that everything you need to achieve "great things",  is right at your finger tips.  All the amazing and abundance of  information is available to us on the internet.  As one of my mentors just taught me…"You can only fail if you don't start and you give up".
So if you want change, what are you waiting for….just  get started and don't give up…. It takes a lot of determination….that is in my opinion… key!
My goal as I learn more in this space,  is to offer value to you… help "YOU"  find  and Brand A  New Journey Online.
Never give up dreaming…and always go for your dreams !!!
Cheers….Banjo by Jill
P.S. I will be posting  links from time to time…but only the ones I research and fill they are worth sharing. Links I hope can help you !!  So if you found your way here, I hope you will return again soon.